Associates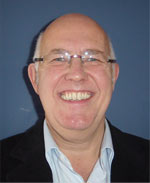 Gerard Coops began his career as a researcher for Dutch-based TNO, the largest industrial research institute in Europe. He held several management positions during his tenure, including Interim Director for a cluster of research institutes, and Director of Human Resources for an organization of 4,000+ employees, consisting of 90% highly educated professionals. As an interim director of an executive team, he successfully merged two institutes, and executed a change process for the strategic implementation of a new organizational structure.
Inspired by a leadership course he attended, Gerard made a significant career change, establishing his own company HuReMa Consulting b.v. His experience with leading managers and specialists and his experience in serving as interim manager in several organizations, enable him to have an understanding and appreciation for the challenges faced by corporate, educational, governmental and service entities today. He was a lecturer at the University of Utrecht, the University of Rotterdam and the University of Maastricht. Gerard designs and facilitates leadership and team development. He also acts as an interim manager. His clients are from all over the world.
Gerard is an associate faculty member for the Center for Creative Leadership, located in Brussels (Belgium), Greensboro (USA), San Diego (USA), Colorado Springs (USA) and Singapore. He has performed as a Program Developer, Senior Facilitator and Executive Coach for individuals and teams since 1993.
Gerard finished his studies at the University of Delft and has a Ph.D. in low temperature physics from the University Eindhoven. He also completed professional education on business management and people management at the Dutch Chamber of Commerce.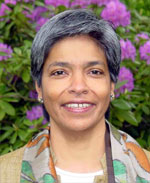 Corrine Ferstad is an organizational consultant and executive coach with over twenty years experience working closely with executives and their teams globally. Her work involves expanding senior leaders' capacities and perspectives while engaging with them to address their strategic, leadership and organizational challenges. She designs and facilitates change and culture programs, as well as coaching and mentoring initiatives in order to anchor change and mobilize the leadership to reach organizational goals.
Corrine's work experience is in business and marketing management, personal and organizational development and leadership education. Corrine has coached executives in Europe, North America and Asia in the Pharmaceutical, Financial, Consumer Products, Insurance, High Tech, Chemical, Manufacturing and Consulting as well as Non-Governmental organizations.
She has been part of the management team at Baxter International, S.C. Johnson, and Young & Rubicam. This has given her managerial experience inside organizations and has provided her with in-depth understanding of organizational dynamics and business issues. In addition, she has worked as an organizational development consultant with PA Consulting Group for four years and taught marketing management in the MBA program at the European Business School in Munich.
Corrine's area of expertise lies in coaching senior executives and facilitating global teams. She is highly skilled in cultural adaptability and has developed effective methods to challenge and support executives to capitalize on differences and create high performing teams. She has created vision and mission statements with management boards, designed and implemented change processes and has facilitated numerous team workshops.
Corrine is a senior faculty member of the Center for Creative Leadership in Europe working as a lead facilitator and coach in designing and delivering leadership development programs for senior executives. She also provides supervision and training to executive coaches.
Corrine has an MBA and an interdisciplinary Ph.D. in Communication and Psychology.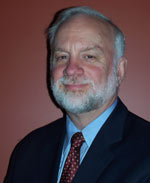 Chuck Appleby is an executive coach with experience coaching C-level executives and senior leadership teams in the United States, Europe, the Middle East and Asia. Chuck has over 30 years of management and executive coaching experience in government, industry, and non-profits. He combines expertise in strategy and organizational development with facilitation and coaching skills to help organizations transform their strategy, culture and systems. He lives near Washington, DC.
He brings his experience as a senior leader in several corporations to his work as executive coach and consultant. Chuck served as an officer on nuclear submarines in the U.S. Navy where he qualified as a chief engineer. Subsequently, he held VP-level positions in two consulting firms.
Chuck is the co-founder of the World Institute for Action Learning (WIAL). He has contributed to the growing use of action learning as the foundation of successful leadership development programs in the United States. He frequently speaks at conferences on the impact of action learning on developing leadership bench strength.
Chuck is the Chairman of the Board of the Student Support Center, a successful non-profit in Washington D.C. The Center provides technical assistance to innovative public charter schools in their efforts to create safe, healthy, and positive learning environments.
He is an Adjunct Faculty member in the Human and Organizational Learning program in the Graduate School of Education and Human Development at The George Washington University. He is also a Visiting Scholar at the Monfort Institute in the University of Northern Colorado's (USA) Monfort College of Business. As a Visiting Scholar he conducts research on leadership and its role in creating high performing organizations.
Chuck holds a Ph.D. and M.A. in International Relations from The Johns Hopkins University (USA) (awarded with Distinction), and a B.A. in History and Economics from Dartmouth College (USA).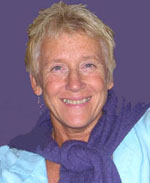 Sherie Olmstead is an executive coach, leadership trainer and facilitator, and wellness coach based in Brussels, Belgium. Her work focuses on custom-designed programs for executive coaching, teams, and classroom-based leadership education. Sherie works with numerous managers, executives, and high-potential talent providing assessment, multi-rater (360°) feedback, and coaching. She is an expert in wellness, nutrition, fitness and stress reduction techniques.
Sherie spent seven years working at the United States Olympic Training Center as Director of Junior Olympic training for a major international sport. In 1994, she began working with the Center for Creative Leadership, a global training and development company, and in 2000, she moved to CCL Europe as Director of Operations. She has worked with thousands of mid-level to upper level managers in manufacturing, technology, healthcare, education, and non-profit organizations across Europe, North America, and Asia.
In addition to her coaching expertise, Sherie is an action-based trainer employing experiential learning as a tool to bring about improvements in team and individual behavior. Her goal is to help her clients be as effective as possible by increasing their understanding, communication and collaboration across cultures. To negotiate the challenges of working globally and in diverse contexts, Sherie offers an extensive repertoire of techniques. Her personal experience and insight help clients readily grasp both the fun she infuses and the learning and behavioral changes that result from her high impact sessions. Blending her business experience with psychological know-how, she offers a unique perspective on today's workplace.
Sherie holds a Master of Science degree in sport psychology and physiology and a bachelors degree in education. With her experience in leadership development and knowledge of the keen link between mind and body, she frequently works with clients to enhance their life skills around wellness and work balance.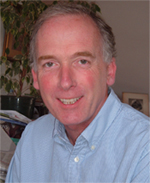 Matthew Hunter is a learning and development facilitator with wide experience in working with executives and senior leadership teams in Europe, South Africa, the US and South East Asia. Matthew has worked with executives in many industries, including aerospace, automotive, fresh produce, biotechnology, telecommunications, as well as NGOs and government organizations. Matthew has contributed to two books on negotiation and has helped with the development of two business language books. Matthew lives in North Oxfordshire in the United Kingdom.
Matthew started his career managing agricultural projects in the Middle East and the Gulf for a subsidiary of BP. In 1984 he joined a privately owned agribusiness company called the Nickerson Group as business development manager for Asia and the US. Matthew set up Matthew Hunter Associates in 1986 as a business consultancy and was responsible for setting up a number of major franchise agreements for the Nickerson Group with companies such as Marubeni Corporation in Japan, LG in Korea, and with a joint venture business involving Mitsubishi in the USA. He went on to work with major UK based organisations including the UK Ministry of Agriculture's Management Development Centre, Lucas Automotive, Goodrich Actuation Systems, Rolls Royce Aerospace, Honeywell, Logica PLC and the National Grid PLC.
Matthew became an associate faculty member of the Center for Creative Leadership in 2006. He has facilitated leadership development programmes for international clients of CCL in Europe, The Middle East, South East Asia, the US and South Africa.
Matthew holds a BA Hons Degree in Geography from the School of Oriental & African Studies, University of London, and a post-graduate Diploma in Farm Management. Matthew is a member of the Institute of Business Consulting, part of the Chartered Institute of Management (UK), and an associate of the Chartered Institute of Personnel and Development (UK).